Discarding The Brush Head Only And Reusing The Handle Cuts Plastic Waste By 93%!
"THANK YOU" - EARTH
Save Money, Save Time, Save The Planet.
Sustainable low cost toothbrushes backed up by Dental pros? Sign me up!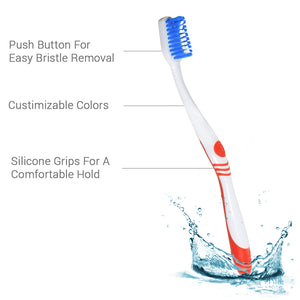 Choose Your Handle Color and Bristle Strength,
Then Choose Quantity Of Bristles That You Would Like Delivered.
Snap On Some New Bristles When You're Ready For A Fresh Toothbrush.
Come Back Anytime To Order More Bristles!
Look At You Go Sustainable Hero!